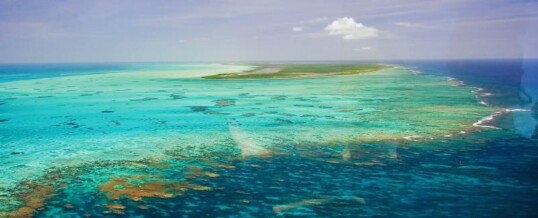 Because of the clear water and the beauty of the reef, it would be fun to find the wreck of the Sector, which was lost on Anegada Shoals on May 6, 1824. But, the question to ponder today is whether the British steamer Anadyr carried a large quantity of gold when it was lost off Brazil in 1944. I certainly believe it did. If you are reading this in a post, go to http://shipwrecks.com/shipwrecks-of-may-6/ to learn more about some of the many shipwrecks that have occurred on this day over the centuries.

Today's Shipwrecks™
May 6
compiled and edited by Dr. E. Lee Spence
1769: The sloop Friendship, Captain Vickers, bound to North Carolina from Jamaica, was cast away on the Colleradoes on the west end of Cuba on May 6, 1769, and was entirely lost with the cargo. The people took to the sloop's boat, and got to Havana, Cuba, where they were confined for some days, not being released by the Spanish authorities until the arrival of the British Man of War Bonnetta, in which they were carried to Providence, Rhode Island.
1786: The British ship Lord Townsend, bound from Jamaica to London, ran aground on the Colleradoes on the west end of Cuba on May 6, 1786, and was wrecked. Her crew was saved. 
1800: The British sloop Charming Molly was run down by another vessel in the English Channel off Poole, Dorset, England, on May 6, 1800.
1803: The American ship Eleanor, from Barbadoes to Alexandria, Virginia, foundered off Cape Hatteras, North Carolina, on May 6, 1803.
1817: The vessel Rose in Bloom, Captain Lake, bound from New Orleans to Amsterdam, was lost May 6, 1817, near Savannah, Georgia. Her crew and a small part of her cargo were saved.
1821: The vessel Anns, Captain Hodnett, of South Shields, bound from Bermuda to Jamaica, wrecked on the north east end of Inagua on May 6, 1821.
1822: The vessel Favourite, Captain Davis, of and from Glasgow, bound to St. John, New Brunswick, was driven on shore on Ragged Island sometime prior to May 7, 1822.
1822: The vessel Holliday, Captain Stewart, of Liverpool, bound to Campeche, Mexico, was wrecked on May 6, 1822, on Alcoran Rock. (Alacranes Reef). Her crew was saved. (Note: Alcoran Rock appears to have been another name for the Alacranz or Alacranes Reef located in the Campeche Bank in latitude 22°27'00" north, longitude 89°42'00" west. It is the largest reef in the Southern Gulf of Mexico. It is also known as Scorpion Reef.)
1824: The vessel Sector, bound from Trinidad to St. Thomas, wrecked on Anegada Shoals on May 6, 1824. Her crew and some of her cargo of dry goods was saved.
1836: The British vessel Teviotdale, bound from Newcastle upon Tyne in north east England to Quebec, Canada, was wrecked on May 6, 1839, near Cape Breton Island, Nova Scotia. Her crew was rescued.
1839: The brig Lawrence, bound from Cape Hayti for Bristol, Rhode Island, "was stranded on Mayaguana Key" prior to May 7, 1839. Her crew was saved.
1845: The brig China, formerly of New York, "went ashore on the east side of St. Domingo" on May 6, 1845, and was abandoned.
1850: The British brig Brazilian, from Porto Cabello for New York, "ran ashore on the S.E. side of St. Domingo," about May 6, 1850, and became a total wreck.
1861: The brig Lydia Francis, Daniel A. Campbell master, bound from Cuba to New York, with a cargo of sugar, was wrecked at Hatteras Cove, North Carolina, on May 6, 1861.
This was probably the 262 ton brig Lydia Frances, which was built in 1855 at Damariscotta, Maine. That vessel was issued a certificate of registry at New York, New York, on May 14, 1856.
1861: The sidewheel steamer Baltic was burnt at Algiers, Louisiana, on May 6, 1861. No lives were lost.
She was built as a packet steamer in 1859 at Algiers, Louisiana, was 604 tons and had a wood hull. Her first home port was New Orleans.
1861: The sidewheel steamer Editor was burnt at Algiers, Louisiana, on May 6, 1861. There was no loss of life.
She was built in 1851 at Brownsville, Pennsylvania. The Editor had a wood hull, 174′ in length, 27′ in breadth, 5'6″ in depth, and was 246 tons. Her first home port was Pittsburgh, Pennsylvania. She had a reputation for speed and, at the time of her loss, she was owned by John E. Hyde of New Orleans.
1861: The sidewheel steamer General Pike was burnt at Algiers, Louisiana, on May 6, 1861. No lives were lost.
She had a wood hull, was 248 tons, and was built in 1856 at Cincinnati, Ohio, which was also its first home port. She entered the New Orleans trade under Captain John Brown in 1858.
1861: The sidewheel steamer Grenada was burnt at Algiers, Louisiana, on May 6, 1861. No lives were lost.
She was built in 1851 at New Albany, Indiana. She had a wood hull, 140′ in length, 28′ in breadth, and 6′ in depth, and was 217 tons. Her first home port was Pittsburgh, Pennsylvania. She was used on the Yazoo River in 1851 and 1852.
1861: The stern-wheel steamer Telegram was burnt at Algiers, Louisiana, on May 6, 1861. No lives were lost.
She had a wood hull, was 205 tons, and was built in 1858 at Cincinnati, Ohio. Her first home port was New Orleans, Louisiana. She was 158′ in length, 31′ in breadth, and 4'6″ in depth.
1862: The CSS Logan, was burnt at Barrett's Landing, in the Pamunkey River, 25 miles above White House, Virginia, to avoid capture on May 6, 1862. She had been chartered by the State of Virginia in 1861, but was destroyed by the Confederates on the approach of the USS Currituck and USS Seth Low, to keep her from falling into the hands of the Federals.
The Logan was an iron hulled, sidewheel steamer and had been built by Harlin & Hollingsworth as hull #35 at Wilmington, Delaware, in 1855. Her first home port was Camden, New Jersey. She was 514 (or 296) tons, and was 160′ in length, 26′ in breadth, and 7′ in depth.
1863: The sidewheel packet steamer Majestic, Captain John P. Keiser, was lost when it burned at Island 8 near Hickman, Kentucky, on May 6, 1863. One life was lost.
The Majestic was built in 1863 at Shousetown, Pennsylvania. Her first home port was St. Louis, Missouri. She had a wood hull and was 648 tons.
1864: The USS Commodore Jones, commanded by Acting Volunteer Lieutenant Thomas F. Wade, was destroyed by an electrically detonated torpedo (floating mine) in the James River, between Deep Bottom and Jone's Point near Devil's Bend, Virginia, on May 6, 1864. There were 69 casualties. The side-wheel steamer was a 542 tons ferryboat of the fourth rate. Her armament consisted of one 9-inch Dahlgren smooth bore, one 50-pounder Dahlgren rifle, two 30-pounder Parrott rifles, and three 24-pounder smooth bores. She could make a maximum of 12 knots. The vessel had a wood hull and was 154′ in length, 32'6″ in breadth, and 11'8″ in depth. The ferry had been purchased at New York on May 12, 1863, by Rear Admiral H. Paulding, from Howe & C.W. Copeland for $83,900. She had previously belonged to the Union Ferry Co.
The gunboat's paymaster (Acting Assistant Paymaster Edward T. Chapman) was among the dead. The loss was blamed by Commander J.C. Beaumont on the captain of the Commodore Jone's failing to follow his orders to stay well behind the small advance boats that were dragging for torpedoes.
(Note by ELS: I dove this site with "Whit" Whitlock, Mike Thomas and the late Ron Gibbs, National Park Service in the late 1960s.)
1867: The Canadian brigantine Kurea was "wrecked on the coast of Santo Domingo" on May 6, 1867. She was built in 1862 at Little Sands on Prince Edward Island, Canada. Official records show her as 124 gross tons and 124 net tons. Her home port was Charlottetown, Nova Scotia. Her official number was 42972. Her registry was closed July 13, 1867.
1902: The British steamer Camorta sank on May 6, 1902 with the loss of all of her 655 passengers and 82 crew. She had been bound from Madras, India, to Rangoon, Burma, when she was caught in a cyclone, while crossing an area called the Baragua Flats, just off the Irrawaddy Delta. The wreck was found by the SS Purnea on June 4, 1902 in 90 feet of water; her masts still stood six feet above the water.
The Camorta was built by A. & J. Inglis at Glasgow in 1880. She had an iron hull with a single screw powered by a compound, steam engine. She was owned by the British India Steam Navigation Company. She was 2,119 gross tons, 185.2 feet in length, 35.2 feet in breadth, and 24.1 feet in depth of hold.
The sinking of the Camorta was the fourth worst loss of life in the wreck of a British-registered civilian vessel in history after the RMS Titanic, RMS Lusitania and RMS Empress of Ireland.
1903: The American schooner Charles Linthicum, bound from Burroughs Harbor to Baltimore with pineapples, was wrecked on Long Island on May 6, 1903. Built in 1892 at Churchcreek, Maryland, she had a wood hull and was 131 gross tons, 125 net tons, 104 feet in length, 26.4 feet in breadth, and 8.2 feet in depth of hold
1916: The British four-masted bark Galgate, bound from Portland, Oregon to Falmouth with a cargo of barley, was shelled and sunk by the German submarine U-20, commanded by Walther Schwieger, in the north Atlantic on May 6, 1916. There were no casualties. Her location was further described as 190 miles southwest by west, one quarter west, of the Lizard peninsula in south Cornwall, England.
The Galgate had a steel hull and was built as full-rigged ship and was later re-rigged as a bark with royal sails over double top-sails and top-gallant sails. She was 2,356 gross tons, 2,291 net tons, and was approximately 294 feet in length, 43 feet in breadth and 13 feet in depth of hold.
1917: The Norwegian steamer Nydal, New York to Bordeaux, was blown up by the German submarine UC-72, commanded by Ernst Voigt, in the Bay of Biscay off Gironde, France on May 6, 1917. The location of her sinking was also described as about 25 miles west southwest of La Coubre lighthouse at Les Mathes. That would place her on the European continental shelf in a maximum of 250 feet of water.
She was carrying 1,297 cases of brass rods weighing 691,460 [pounds, 50 boxes of tin plate, 400 bags of sulfur, 158 bundles of cube nickel weighing 94,410 pounds, 12,242 slabs of spelter weighing 547,261 pounds, 204 cases of brass eyelets weighing 208,149 pounds, and 415 steel billets weighing 118,280 pounds. (Note: A billet is another term for a bar that has been prepared for rolling or extrusion and is usually used in conjunction with non-ferrous metals, which makes it use here odd.) She also carried 500 cases of brass wire, but the weight was not specified.
The Nydal was built by Fredriksstad Mekaniske Verksted, at Fredrikstad, Norway, in 1916. She was just over 1,800 gross tons, and about 265 feet in length, 42 feet in breadth and 20 feet in depth of hold. She had a single screw driven by a triple expansion, compound, steam engine, rated at 219 nominal horsepower. Her official number was 5604057.
1942: Just before noon on May 6, 1942, a torpedo passed astern of the SS Alcoa Puritan – its wake sighted by one of the six survivors from the previously torpedoed Standard Oil tanker T.C. McCobb who were aboard as passengers. A general alarm was sounded, and the attacking German submarine, U-507, commanded by Harro Schacht, surfaced a few moments later about 2 nautical miles off, and fired a warning shell that passed overhead and landed in the water ahead of the ship. The Puritan's master, Captain Yngvar A. Krantz, ordered the ship to full speed, hoping to outrun the attacker, and steered a zig-zag course. The sub fired a few more shells that missed, but then refined its targeting and barraged the Puritan with about 70 hits over the course of about 25 minutes. The shelling laid open the ship's superstructure, perforated the funnel, broke all the windows and instrument faces, set fire to parts of the interior, and finally disabled the steering mechanism at the stern.
At about 12:30 p.m., with the ship turning in circles, Krantz ordered the engines stopped and personnel to abandon ship. Soon after everyone was in the water, the submarine fired a second torpedo which struck the ship in the engine room on the port side. The Puritan, which was bound from Port of Spain, Trinidad, alone and unarmed, to Mobile, Alabama, loaded with bauxite, started to list heavily to port and soon sank below the surface.
The submarine approached the survivors, which had been gathered into lifeboats. The 34-year-old U-boat captain shouted across the water that he was sorry and that he hoped the survivors "make it in all right." He then gave a wave, followed his crew down a hatch, submerged, and departed.
In about an hour, a United States Navy patrol aircraft – summoned by the Puritan's radio operator during the shelling – spotted the survivors, and at 4:05 pm the United States Coast Guard cutter Boutwell arrived on the scene and rescued all the passengers and crew – some of them badly injured.
Kapitanleutnant Harro Schacht was still in command of the German U-Boat when it was bombed by U.S. Navy aircraft and sunk off Brazil on January 13, 1943.
1942: The unarmed Latvian/Russian cargo ship Abgara, unarmed and bound from Jamaica to Canada with sugar, was torpedoed and sunk 15 miles southeast of Great Inagua Island, Bahamas at latitude 20.45° North, longitude 72.55° West (Grid DN 8190), on May 6, 1942, by German submarine U-108. All 34 crewmembers reached shore in the lifeboats. She was built in 1911 by William Gray and Company of Central Marine Engineering Works, West Hartlepool, Sunderland, United Kingdom. She was 4,422 gross tons, 375 feet in length, 51 feet in breadth, and 26 feet in depth of hull.
1942: On May 6, 1942, following the surrender of the Corregidor and Manila Bay forts to the Japanese, the USS Luzon was scuttled in Manila Bay, Philippines, to prevent her capture. 
In late May of 1942, the gunboat Luzon was salvaged by the Imperial Japanese Navy, and repaired at Cavite. Her forward 3-inch AA gun was replaced by a built-up superstructure and her bow was adorned with two imperial crests, one on each side. On August 1st, Luzon was renamed Karatsu by the Japanese, and assigned to the Sasebo Naval District. Although classified by the Japanese as a riverine gunboat, repair work continued to convert her into a sea-going submarine chaser, including the installation of a sonar system. Refit work was completed on October 14, and she was reassigned to the Cebu Guard Unit the following day. For the next two years, she operated mostly in conjunction with Imperial Japanese Army to conduct counter-guerrilla operations, with secondary escort/patrol missions. It was during one of these missions the she helped sink the United States submarine Cisco (SS-290). On March 3, 1944, the Karatsu was torpedoed off the Philippine Islands by the United States submarine Narwhal (SS-167), and had to be towed back to Cebu. The damage was too extensive for repairs at Cebu, and she was towed to Manila. On January 22, 1945, before the repairs could be completed, she was ordered to depart Manila as soon as possible. Unable to complete the work in time, the Imperial Japanese Navy scuttled the Karatsu (ex-USS Luzan) on  February 5, 1945, to block a channel in Manila Bay.
The USS Luzon was awarded: the Yangtze Service Medal; the China Service Medal; the American Defense Service Medal with "FLEET" clasp; the Asiatic-Pacific Campaign Medal with one battle star; the World War II Victory Medal; and the Philippine Defense Medal.
1943: On May 6, 1943, the German submarine U-125 was located by radar in a thick fog off Ghana, West Africa and rammed by HMS Oribi, which disabled her making her unable to dive. Almost an hour later, shortly before 4:00 in the morning the submarine was sighted by the corvettes Snowflake and Sunflower. The crew of U-125, realizing their indefensible position, scuttled their boat in latitude 52°31' north, longitude 44°50' west. The captain of Snowflake signaled the Senior Officer Escort, Lieutenant Commander Robert Sherwood, proposing to pick them up, and received the response: "Not approved to pick up survivors." (Note: This sounds heartless, but this order was probably given because submarines were known to travel in packs and it was feared the rescue operations would be used as an opportunity to attack.) Snowflake and Sunflower thereupon resumed their positions around the convoy, while all fifty-four men of U-125 perished over the next few hours.
U-125 was built in 1940, and was 1,120 tons, 252 feet in length and 22 feet 4 inches in overall breadth. Her pressure hull was 14 feet 5 inches across. She was a Type IXC submarine and was armed with six torpedo tubes (four bow, two stern) with twenty-two 22-inch torpedoes and one 10.5 cm SK C/32 naval gun (with 110 rounds).
1944: The British steamer Anadyr, bound from New York via Trinidad where it joined with convoy TJ-30 to South Africa, was torpedoed near Recife, Brazil in latitude 10°55' south, longitude 27°30' west by the German submarine U-129. There is circumstantial evidence to believe she was carrying a large shipment of gold.
• • •
NOTE: This is by no means meant to be a complete list of the vessels lost on May 6, as there have been thousands of ships lost for every day of the year. All of the above entries have been edited (shortened) and come from various editions of Spence's List™. The original lists usually give additional data and sources. Those lists are being updated and are or will be made available for a fee elsewhere on this site.
© 2013, 2017 by Dr. E. Lee Spence for composition, content and compilation.
Share