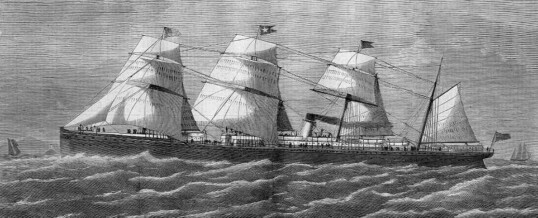 All of these ships had one thing in common, each was shipwrecked on April 1 (April Fool's Day). Several carried strategic metals that would now be worth millions.
Today's Shipwrecks™
for April 1
compiled and edited by Dr. E. Lee Spence
1813: The United States Revenue Service schooner Gallatin, Captain John H. Silliman, was sunk a few yards off the end of Blake's Wharf at Charleston, South Carolina, ...
DIVE IN > > >
Share